BROOKLANDS AVIATION: The visitor to Brooklands will 'not' view sanitary mint condition Aircraft and associated Exhibits, rather the displays are much more in keeping with their original condition, 'weathered' if you will. I am a huge fan of Sir Barnes Wallis, to view the Wellington Bomber, Tall Boy Bomb etc. was quite amazing. Jet powered exhibits included a Hawker P1127 (prototype of the Harrier Jump Jet) and a British Airways Concorde, the Concorde was partially dismantled and 'trucked' to Brooklands where it was reassembled and put on permanent 'walk through' display.
One of my favourite aircraft is the Sopwith Camel, hence my records of Brooklands Aviation start with some images of the Brooklands Camel exhibit.

SOPWITH F.1 CAMEL, B7270 (1917): Powered by a Clerget Rotary Engine producing 130hp the Camel had a maximum speed of 108mph @ 6,500ft with a ceiling of 18,500ft. Armament consisted of two Vickers synchronised machine guns. The Brooklands exhibit is a replica built in 1977, it is painted to represent B7270 of 209 Squadron RAF, as flown by Captain Roy Brown during the period that Manfred Von Richthofen was shot down.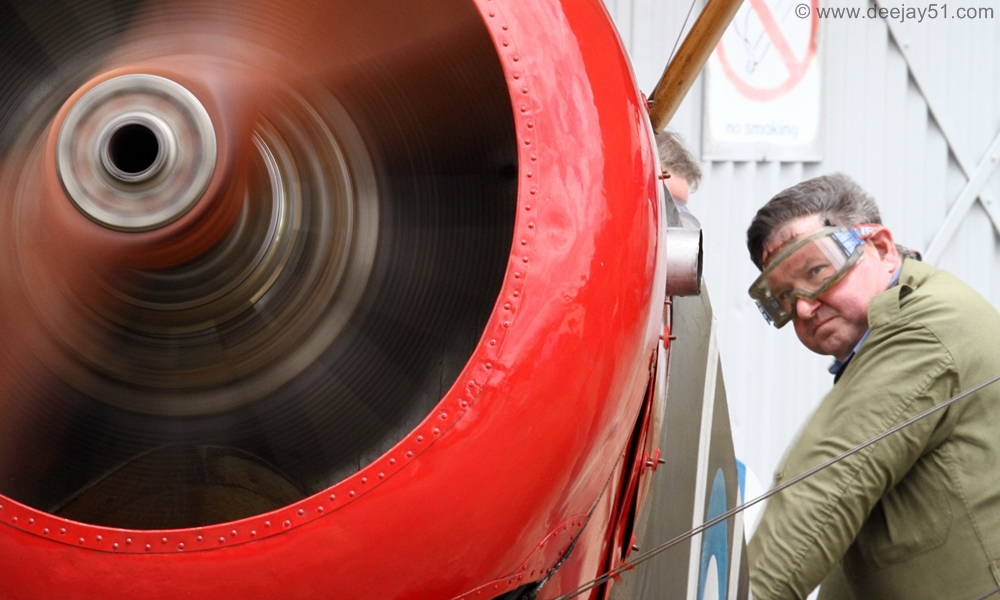 ENGINE TEST, SOPWITH CAMEL
| | |
| --- | --- |
| | |
| TWIN VICKERS | CLERGET ROTARY ENGINE |

HAWKER HURRICANE RESTORATION: Hurricane #Z2389, rebuild. Magnificent craftsmanship underway here to rebuild the aircraft from scratch.

MORE BROOKLANDS COVERAGE: Please continue my 'Brooklands coverage' by selecting from the following pages...