SAMMY MILLER MUSEUM - MOTO GUZZI MOTORCYCLES:

1946: MOTO GUZZI - DONDOLINO PRODUCTION RACER: Italy's answer to the venerable Manx Norton, the Dondolino (Rocking Chair in Italian), was developed from the Moto Guzzi Condor, albeit with a more powerful engine and lighter weight. A Dondolino, ridden by Enrico Lorenzetti, won the 1946 Swiss Grand Prix. The Dondolino was powered by a 500cc single cylinder engine which produced 33bhp. The motorcycle was produced between 1946~1951.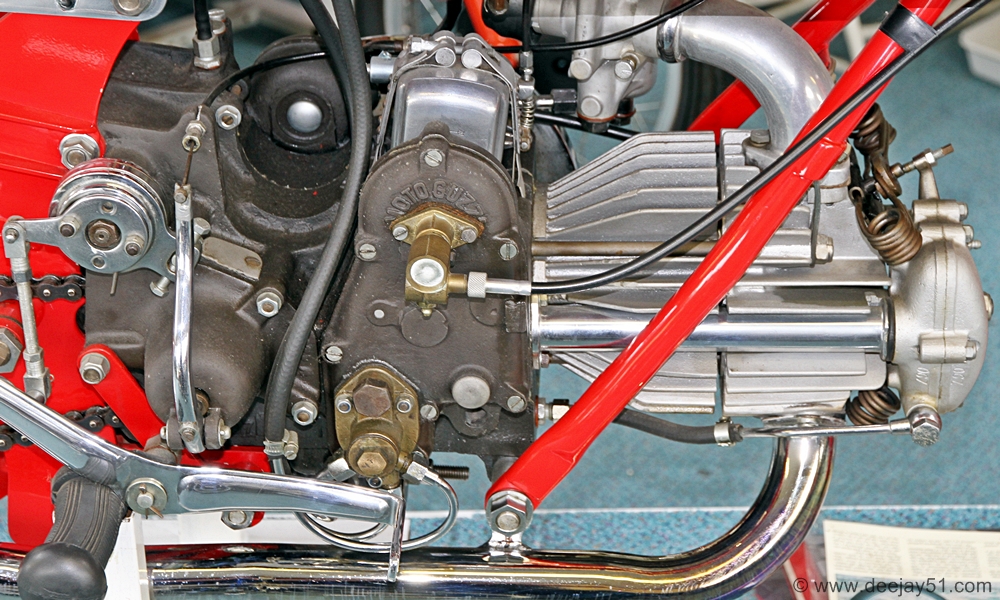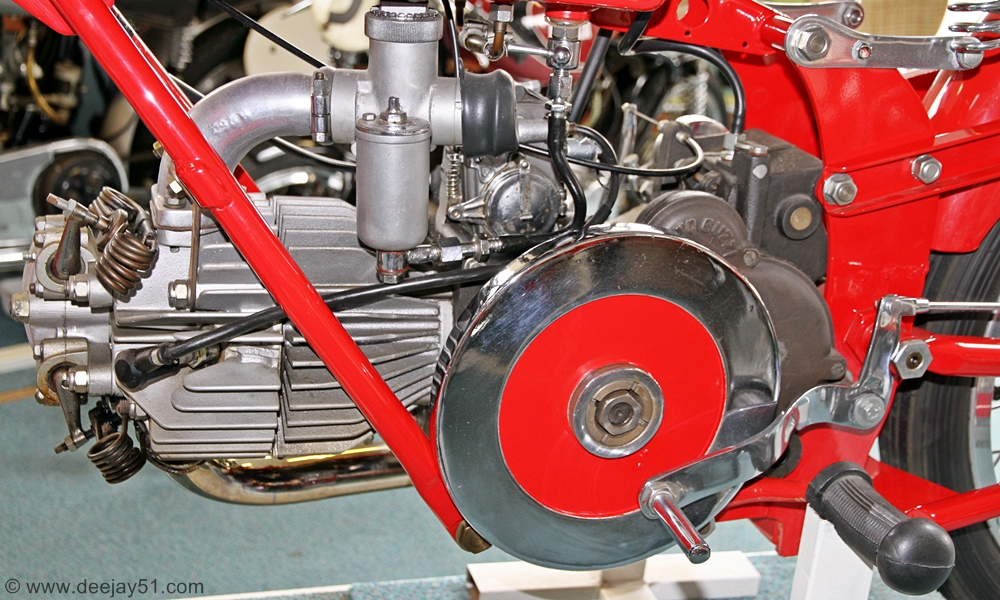 1951: MOTO GUZZI - GAMBALUNGINO FACTORY RACER: The Gambalungino, (Little Long Leg in Italian), was based on the pre war Moto Guzzi Albatross Racer. The motorcycle was outclassed in Grand Prix competition, however it remained a favourite with privateers and the most significant result was achieved in 1962 when Arthur Wheeler finished a magnificent third in the 250cc Grand Prix World Championship, bettered only by the Works Hondas of Jim Redman and Bob Macintyre. The Gambalungino was powered by a 250cc single cylinder OHC engine driving through a four speed gearbox.

MORE SAMMY MILLER MUSEUM EXHIBITS: Please continue viewing my records of the Sammy Miller Museum by selecting from the following...