SAMMY MILLER MUSEUM - MATCHLESS MOTORCYCLES:

1913: ALLDAYS MATCHLESS: Powered by a three and a half horsepower single cylinder SV engine with a two speed rear hub gearbox and belt drive.

1931: MATCHLESS SILVER HAWK: Prior to World War 2, Matchless manufactured engines for various Companies including Brough Superior, Calthorpe and Morgan for their three wheel cars. The Silver Hawk was manufactured in 1930 and the design was very advanced for the era, features included a narrow angle V-four over head cam engine. The motorcycle was powered by a 600cc V-four gear driven OHC engine driving through a four speed transmission.
Of particular note are the very neat exhaust headers, single carburettor for ease of tuning, a surprisingly simple intake air filter housing, the neat gear drive to the OHC head, the protected distributor behind the engine block, the horizontally split crankcase and the generous size valve covers for maintenance.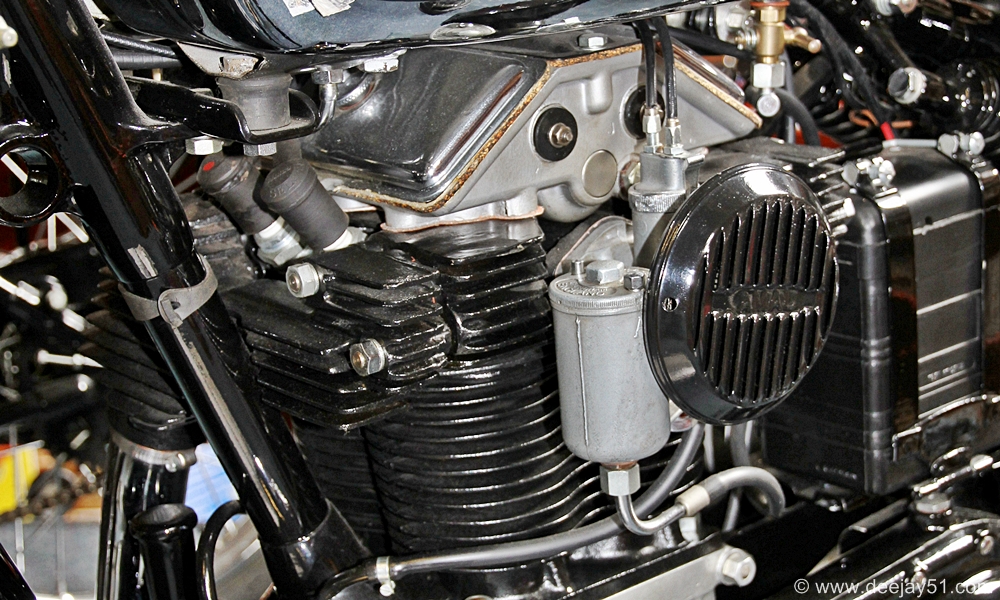 A VERY COMPACT V-FOUR, CHECKING THE DATE AGAIN: 1931!

MORE SAMMY MILLER MUSEUM EXHIBITS: Please continue viewing my records of the Sammy Miller Museum by selecting from the following...