THE 1940 AIR TERMINAL, HOUSTON, TEXAS: An authentic 'aged in place' Air Terminal housing various images of mainly Commercial Aircraft, exhibits of Airline Staff Apparel and interesting items related to Commercial Aviation. Whilst the Air Terminal Exhibits were of interest I particularly requested access to the nearby 'locked' Hangar housing the Museum's Aircraft Exhibits, incredibly the Staff Member was 'too busy eating lunch' to allow my access, suffice to state I left the facility very disappointed.


PHOTOGRAPHIC EXHIBITS: A selection of my images of the Museum's historic photography collection.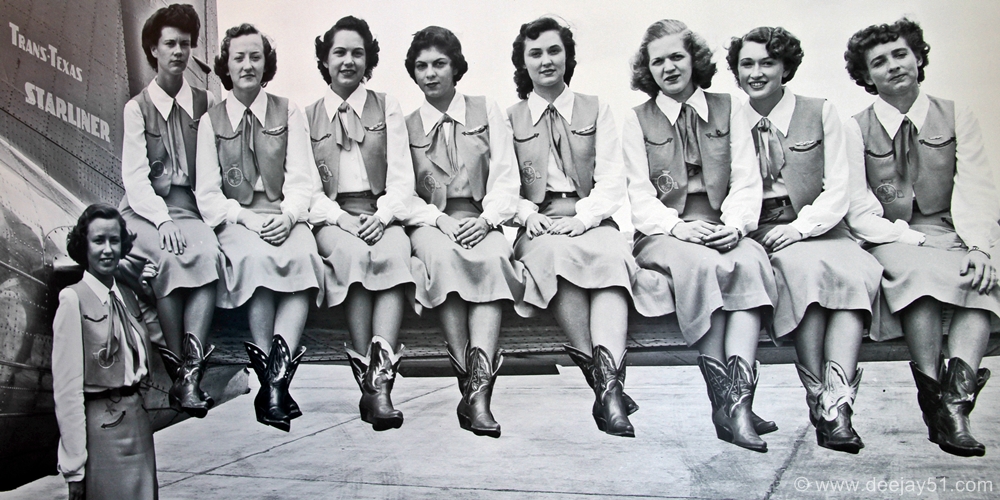 TRANS-TEXAS STARLINER HOSTESSES
TRANS-TEXAS STARLINER HOSTESS SERVING PASSENGERS

THE 'CHINA CLIPPER' SEAPLANE OVER SAN FRANCISCO, CIRCA 1936.

PAN AMERICAN BOEING 707

AIRCRAFT EXHIBITS: Sadly, this is the only Aircraft I was granted access to photograph, the Aircraft was in very poor condition in the Museum's public carpark! A Compagnie Generale Aeropostale Biplane in need of a major rebuild.

APOLLO ELEVEN: Exhibits commemorating Apollo 11, a copy of the plaque placed on the moon's surface and Buzz Aldrin's signed photograph.

MORE AVIATION: Please continue viewing my records of Aviation by selecting from the following...