V8 SUPERBOATS - ROUND 4, 2012, THE CIRCUIT: My first view of the V8 Superboats Complex 'Circuit' at Round Mountain Road, Cabarita Beach, New South Wales did not disappoint. The circuit, officially known as the 'Round Mountain Raceway' is perfectly sighted in a natural amphitheatre offering expansive views for spectators and photographers alike.


IMAGES OF THE CIRCUIT: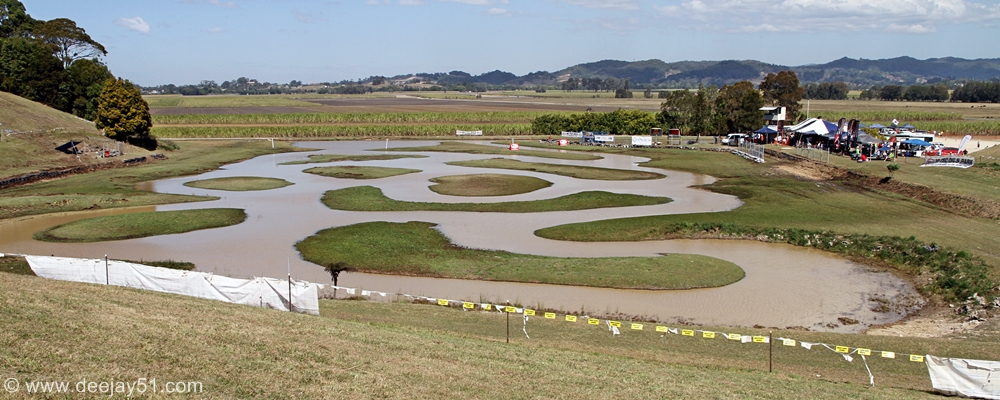 THE CIRCUIT, ENCOMPASSED ON THREE SIDES BY GRASSED SPECTATOR MOUNDS WITH CANE FIELDS IN THE DISTANCE
Hi-Tec OILS, THE MAJOR SPONSOR OF THE EVENT

MORE V8 SUPERBOATS, ROUND 4, 2012 COVERAGE: Please continue viewing my records of the V8 Superboats, Round 4, 2012 by selecting from the following...