THE PUFFING BILLY RAILWAY, VICTORIA: Belgrave to Gembrook, through the Dandenong Ranges, Victoria. A magical 24km, narrow gauge (2ft6in, 762mm) Railway operating a wide variety of Steam Locomotives and three Diesel Locomotives, Diesel Locomotives are often used for part of the journey to Gembrook during periods of high fire danger.
NOTE: I have dedicated a section of my Website under Railways to the 'Puffing Billy Railway' please click the image below to be taken to my detailed coverage of this magnificent tourist attraction.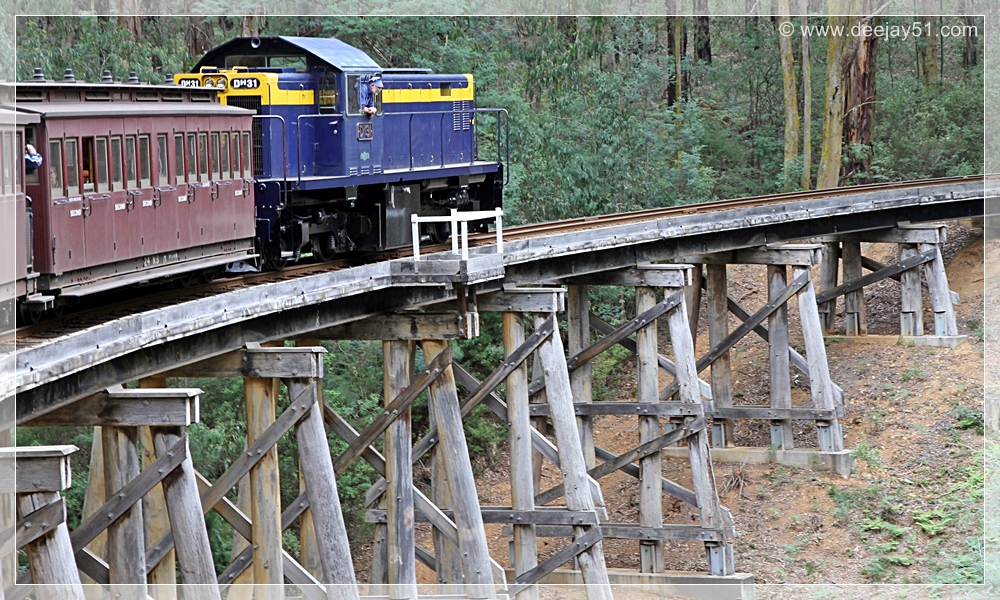 #DH31: DIESEL LOCOMOTIVE NEGOTIATING A PUFFING BILLY RAILWAY TRESTLE BRIDGE

MORE COVERAGE OF VICTORIA: Please continue my 'Victoria coverage' by selecting from the following pages...