NEVADA NORTHERN RAILROAD MUSEUM, ELY, NV: The Nevada Northern Railway Museum located in Ely contains a wide variety of Nevada's Engines, Rolling Stock and trackside facilities. Unfortunately I only had one hour at the Museum on a trip between Bonneville and Las Vegas, that was my loss because this Museum and it's attractions are stunning.

DIESEL-ELECTRIC LOCOMOTIVE #109: Formerly the Kennecot Nevada Mines Alco RS-3, locomotive #109 was built in 1950 initially to service the Ray Mines in Arizona, she was then transferred to Nevada in 1970. The locomotive retains the 'Kennecot Orange' paint scheme.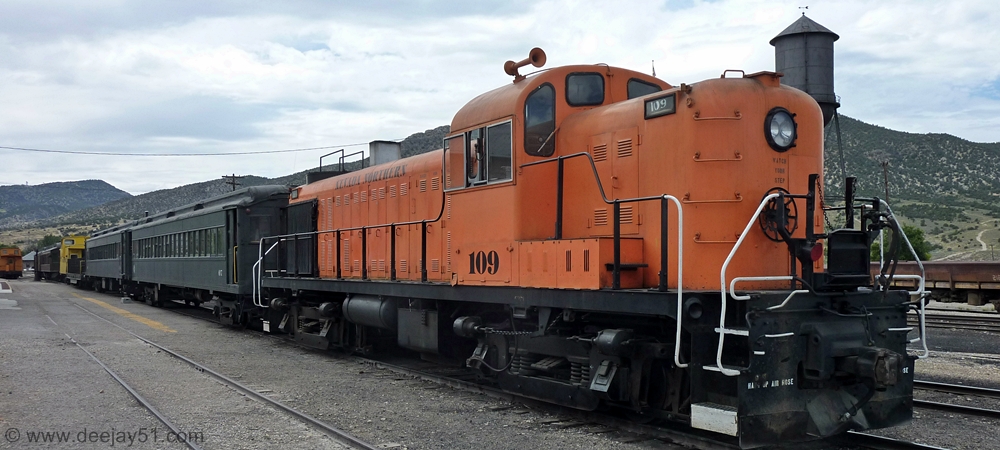 LOCOMOTIVE #109, WITH PASSENGER COACHES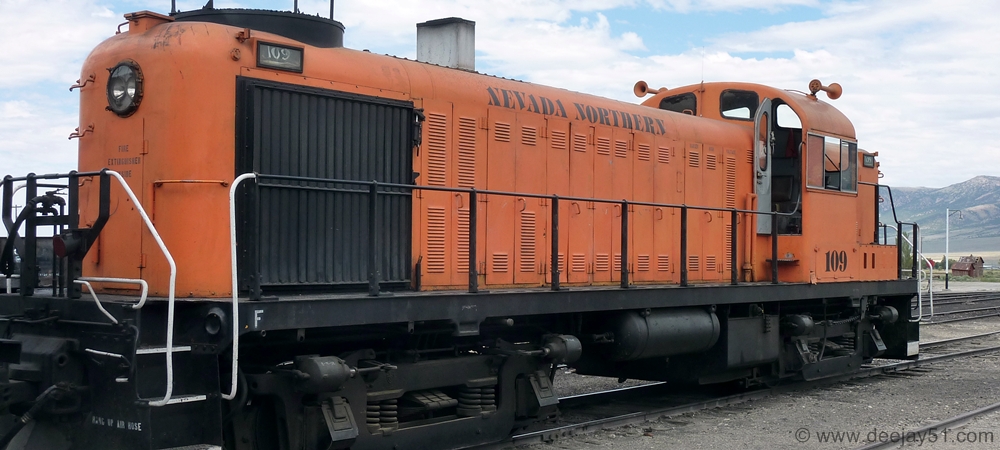 LOCOMOTIVE #109, ABOUT TO COMMENCE SHUNTING DUTIES

STEAM LOCOMOTIVE #40:
LOCOMOTIVE #40, UNDERGOING A SERVICE IN THE ENGINE SHED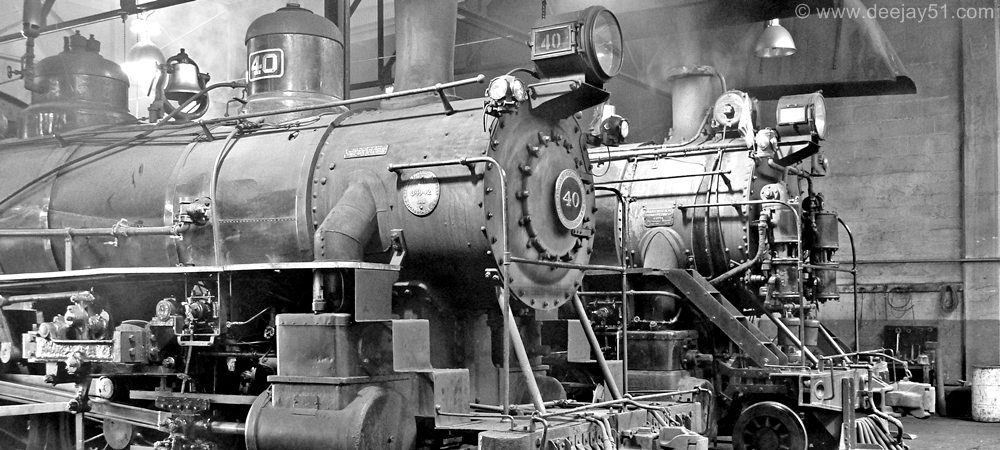 LOCOMOTIVE #40, ADJACENT #93 , DIGITALLY ALTERED TO MONOCHROME

BREAKDOWN CRANE AND TANKER:

SNOW PLOUGH:

PASSENGER COACH:

TRACKSIDE FACILITIES:

ATMOSPHERE: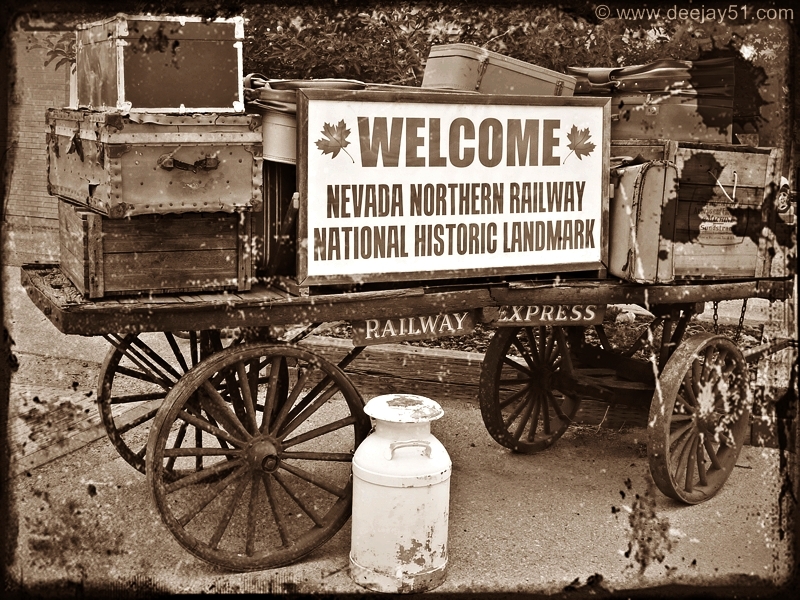 MAGIC WAGON AND BAGGAGE WELCOME SIGNAGE, DIGITALLY AGED

MORE RAILWAYS COVERAGE: Please continue my 'Railways coverage' by selecting from the following pages...