UK NATIONAL MOTORCYCLE MUSEUM: On my way to the 'Island' in 2007, I briefly visited the Museum in the West Midlands, exhibits exceed 600, so I needed a lot more time to do it justice. The Museum boasts superb exhibits of British Motorcycling History, all this after a total rebuild of both the Exhibition Buildings and the majority of Exhibits following a major fire. Definitely worth a visit. The photos below include a Brooklands 'Copperknob' Special, did someone mention BROOKLANDS!!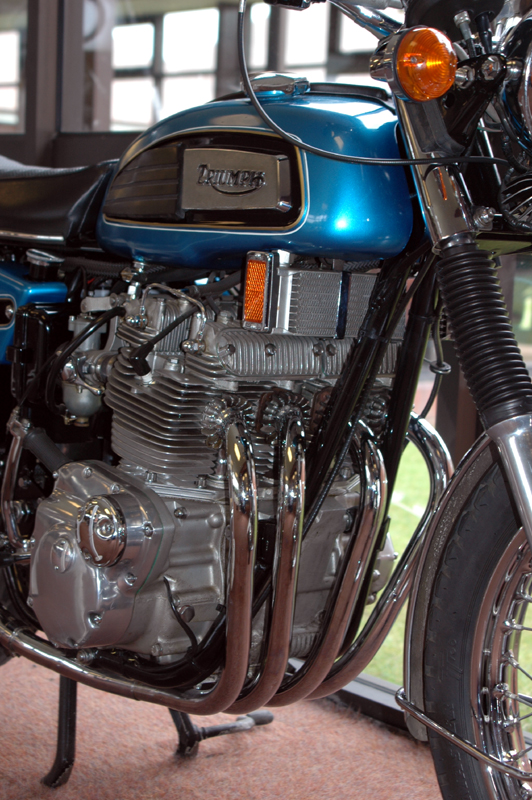 Triumph Trident (Quadrant), prototype. The Trident had enough trouble with THREE cylinders!! Love the balanced array of Exhausts Vs Downtubes!! (not)

MOTORCYCLE SHOWS AND MOTORCYCLE MUSEUMS: Please continue viewing my records of Motorcycle Shows and Motorcycle Museums I have visited by selecting from the following...