This group was restricted to racing cars of the type which contested the Tasman Series in the 1970's, (CAMS Group F5000). Suffice to say staggering, the way 'open wheelers' should be. Massive GRUNT and the sound of these machines, truly magnificent. The other magnificent feature is the quality of the machinery, kept in top condition by their owners.

PIT IMAGES: Probably the most popular pit garages area for spectators, spectacular machinery with Lola's, Elfin's, Matich! and McRae names emblazoned on these cars the attraction was obvious. I consciously ignored all reference to high fuel consumption by these 'beasts', oops...
1973: #22: McRAE GM1
1972: #44: MATICH A50 Built in 1972, this car is powered by a five litre Repco Holden V8 producing nominally 490BHP at 7,500rpm. The gearbox is a Hewland DG300.
1974: #88: LOLA T332 Built in 1974, this car is powered by a 302 cu in. Chevrolet V8 producing nominally 565BHP at 7,700rpm. The gearbox is a five speed magnesium Hewland DG300.
THE FORMULA 5000 PIT GARAGE: Plenty of magnificent machinery here, a very busy pit area over the weekend.

FORMULA 5000 RACING: Wow, I could hear and feel these monsters coming at me from the back of Eastern Creek, marvellous stuff!

LOLA vs McRAE vs MATICH vs ELFIN!!

#2: 1973 LOLA T332

#5: 1973 McRAE GM1
#11: 1977 ELFIN MR8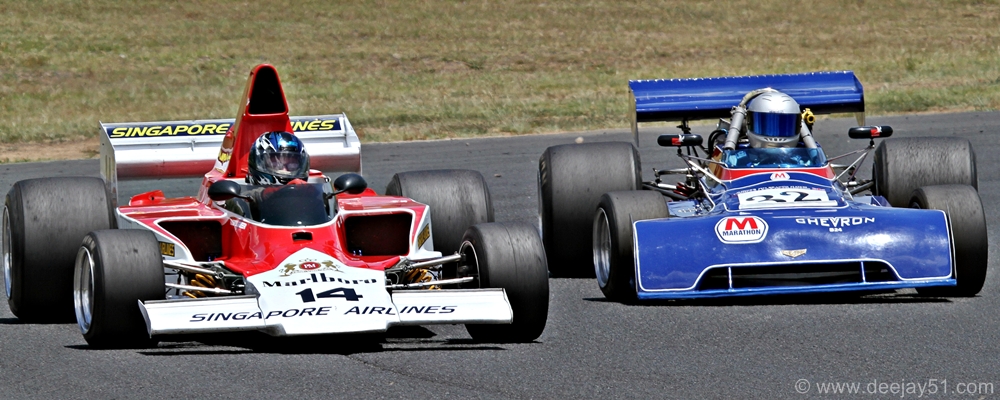 #14: 1973 LOLA T332 vs #32: 1973 CHEVRON B24

#22: 1973 McRAE GM1

#25: 1976 LOLA T332C vs #2: 1973 LOLA T332

#26: #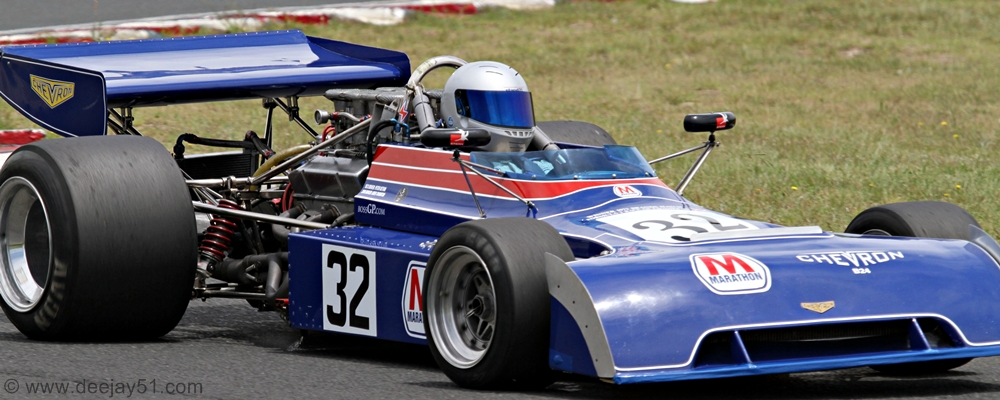 #32: 1973 CHEVRON B24
#44: 1972 MATICH A50

#63: 1973 LOLA T332
#88: 1974 LOLA T332

MORE TASMAN REVIVAL 2010: Please continue my 'Tasman Revival' coverage by selecting from the following pages...