THE ALAMO, SAN ANTONIO, TEXAS: The Alamo, completed in 1718 as the 'Mission San Antonio De Valero' the Alamo was one of five Missions built along the shores of the San Antonio River. The Alamo commemorates the valiant efforts of Davy Crockett, Jim Bowie, Colonel Travis and 186 Volunteers who sacrificed their lives on the 6th March 1836 as they struggled to hold the Alamo and achieve Texas' independence.


THE ORIGINAL FACADE: The major part of the surviving structure is the Facade, I have photographed it from various angles and colours.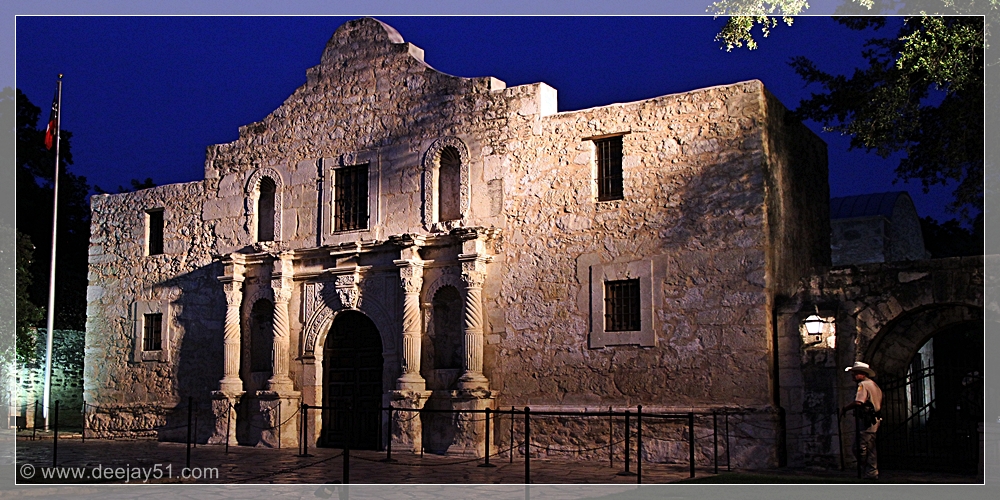 AN EVENING PHOTOGRAPH OF THE FACADE - COLOUR

AN EVENING PHOTOGRAPH OF THE FACADE - MONO

ALAMO FACADE

ALAMO MAIN DOORS

ALAMO FACADE

CANNONS: A few cannons were on display in the Alamo Gardens.
| | |
| --- | --- |
| | |
| | CANNON USED DURING THE BATTLE OF THE ALAMO |

SPANISH CANNON

THE STRUCTURES AND GARDENS SURROUNDING THE ALAMO: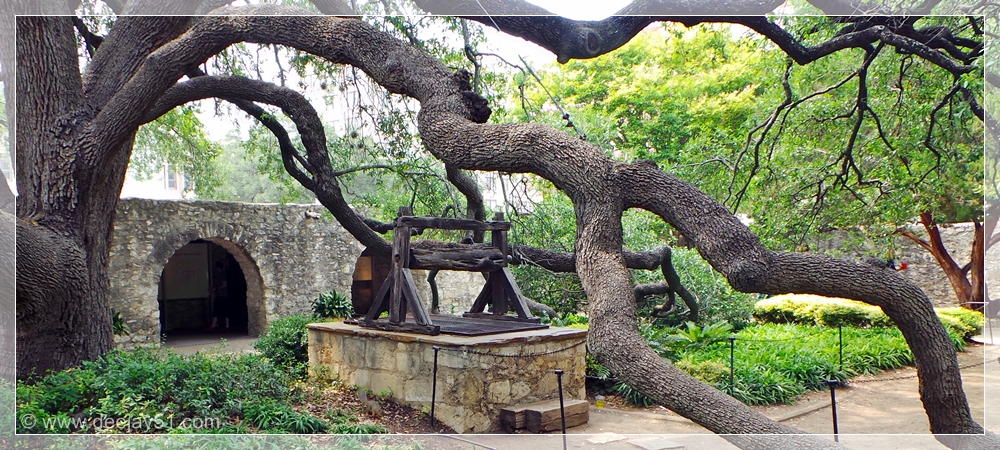 OVER 100 YEARS OLD THIS OAK TREE WAS TRANSPLANTED HERE, CIRCA 1912, IT WAS ALREADY APPROX'. 40 YEARS OLD.

THE MONUMENT COMMEMORATING THE FALLEN AT THE ALAMO:



MORE ARMAMENT, MILITARY DISPLAYS AND MUSEUMS COVERAGE: Please continue viewing my records of Armament, Military Displays and Museums by selecting from the following...