PORSCHE - THE MUSEUM: In July 2004 Porsche decided to build a museum to house some of their magnificent motoring achievements and on Saturday 31st January 2009, the Porsche Museum was opened to the public, a unique structure angled skyward.
The Museum is located at Zuffenhausen's Porscheplatz 1, Stuttgart, immediately adjacent the Porsche Showroom and expansive Factory facilities. It is definitely worth a visit requiring a minimum of two days to really appreciate the full exhibition. Anyone visiting the Museum should arrange a Factory Tour at the same time, I wish I had known about that option!

THE MUSEUM:

THE PORSCHE 911 CARRERA, 'IN REFLECTION':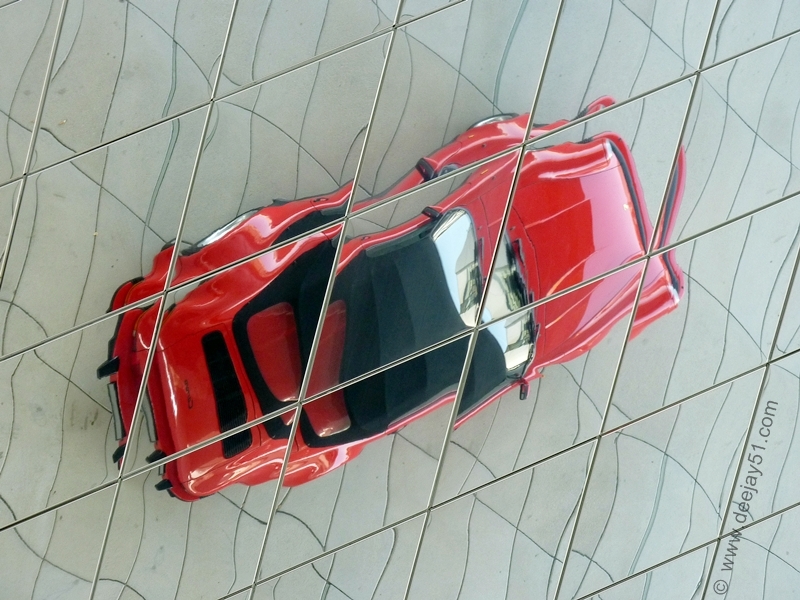 THE PORSCHE PANAMERA 970, 'IN REFLECTION':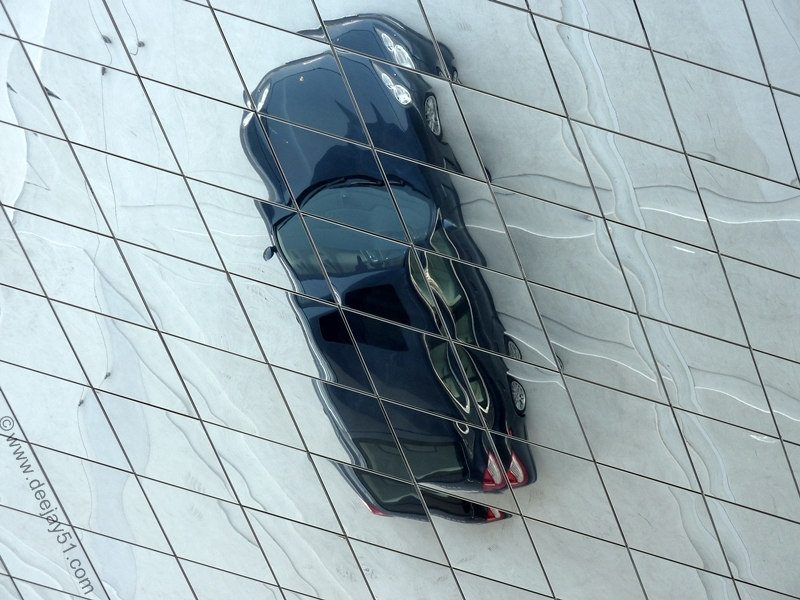 COMMENTS: The Museum is a marvellous place for any motoring enthusiast to visit, it certainly is not without a few problems though. For a building opened in January 2009 the Museum floor finish chosen was large square ceramic tiles which are lifting and breaking presumably due to poor adhesive product and/or application.
Another item is the somewhat varied levels of lighting and finishes in the Museum car display areas, the majority of exhibits are well illuminated and mostly located adjacent light colour walls and flooring, incredibly many exhibits including the original Porsche 356 'Ferdinand' are located under poor lighting with an equally gloomy 'black' wall and floor, which tends to absorb what little lighting there is, all very strange. The dark walls serve no purpose and I found it somewhat bizarre given that the 'Museum Carpark' is well illuminated with the entire area finished in very light reflective colours.

MORE PORSCHE MUSEUM COVERAGE: Please continue by selecting from the following pages...