PORSCHE 956: The Porsche 956 was developed by Porsche for the Group C Sports Prototype regulations of 1982. The 956 met with immediate success, Jackie Ickx and Derek Bell won the 1982 Le Mans 24 Hour race, and the minor placing's were also taken by 956's.
The 956 went on to win the Le Mans 24 Hour races of 1983, 1984 and 1985. Ultimately the car was replaced by the 962C.
Porsche have displayed the 1982 Le Mans winner 'upside down' with the speed of 321.4kmh depicted on the wall behind the car. Porsche claim that when the car is travelling at this speed, sufficient down force is generated to allow the car to defy gravity.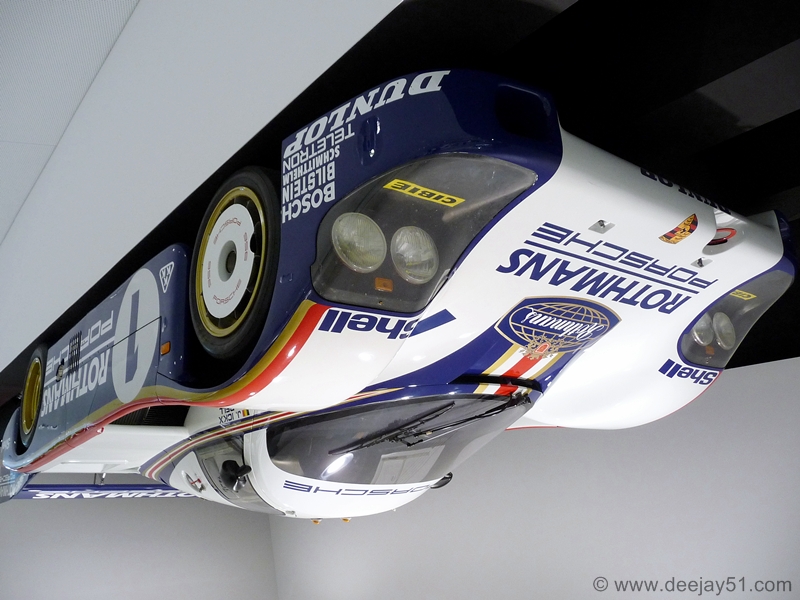 MORE PORSCHE: Please continue by selecting from the following pages...