JAMBOREE, WILLOWBANK, 2012: Australia's largest hi-tech Drag Racing and Import Car Event, the Jamboree also included a Show-n-Shine, Motorcycle Stunt Show and a Trials Exhibition. There was a great deal more happening of course including a 'World Record' repeatedly smashed and in my opinion a diminutive Honda S600 Drag Car stole the show!


'WORLD RECORD - 6.309sec/227.11mph'
#SPORT COMPACT/2929: GAS MOTORSPORT CELICA - JOE SIGNORELLI: An amazing performance from the Gas Motorsport Team, Joe achieved the following numbers: Reaction time: 0.239sec., @60feet 1.028sec; @330feet 2.772sec; @1,000feet 5.318sec; @1,320feet 6.309sec/227.11mph.

#MODIFIED COMPACT/1044: HONDA S600 'RISING FORCE' DRAG CAR - PHIL PENNY: A 'Modified Compact' with arguably the largest '2jz' billet turbo charger occupying pride of place in front of the driver! Jamboree 2012 was the first official run for the car following a major engine and forced induction upgrade, initial runs were promising, albeit somewhat hilarious at times as the car 'bunny hopped' down the strip.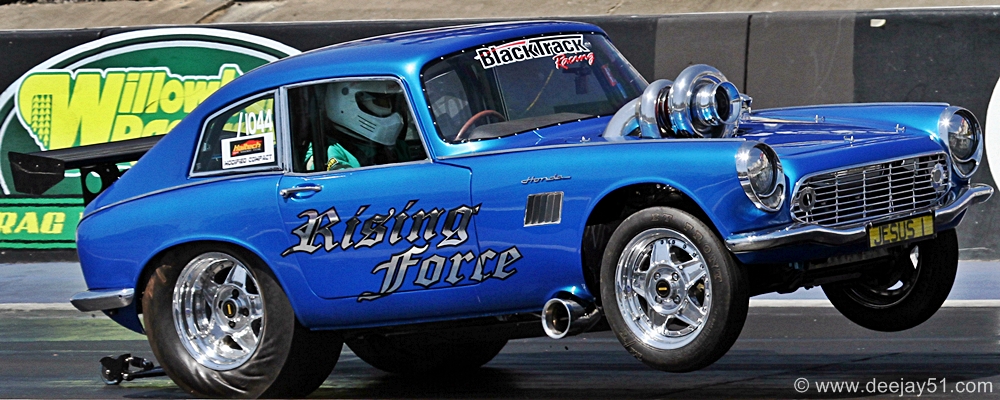 #MODIFIED COMPACT/1044: BLACKTRACK RACING
THE CAR IS RIGHT HAND DRIVE, HENCE THE 'TURBO' MUST OFFER AN INTERESTING FIELD OF VIEW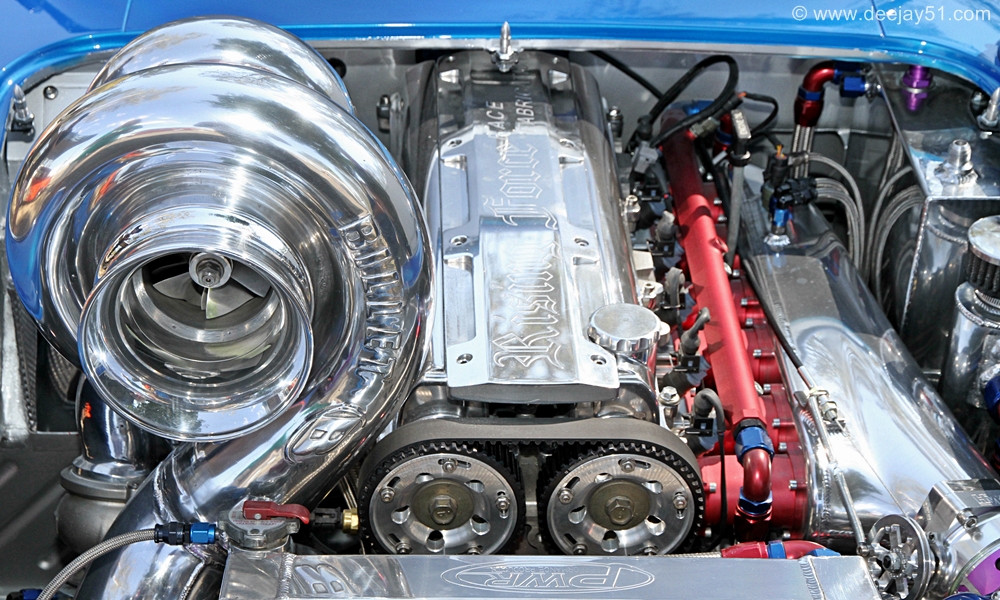 BEAUTIFUL WORKMANSHIP

MOTORCYCLES: There were a few motorcycle competitors at the Jamboree and I discovered a very interesting Turbo Charged/Nitrous motorcycle parked in the pits, clearly it was a 'work in progress', nevertheless a very promising looking jigger!



MORE DRAG RACING COVERAGE: Please continue viewing my records of Drag Racing, by selecting from the following...