THE WINTERNATIONALS, 2012 - TOP BIKE (TB): ANDRA Pro Series Top Bike allows the riders to use any means possible to make their machines faster, technology includes nitro fuel, superchargers, turbochargers and nitrous oxide.


#TB/1: NITRO VOODOO - CHRIS MATHESON: Chris, the reigning two time ANDRA Top Bike Champion was supreme at the Winternationals 2012, taking out his third straight Championship. The motorcycle was the former Jimmy Brantley AMA/ProStar 2005 Championship Top Fuel Bike, known as the 'Hulk'. The Bike was built by Larry 'Spiderman' McBride and it has run 5.8 seconds @ 383.94kmh (237mph). Chris Matheson purchased the Bike in 2008 and following modifications and a gorgeous paint job the Bike was renamed 'Nitro Voodoo'.
A genuine six second machine on virtually every run, the only real problem Chris apparently has with the machine is finding a way to stop it from nominally 350kmh velocities. Beautifully engineered and that excellent paint finish, made it a magnet to photograph...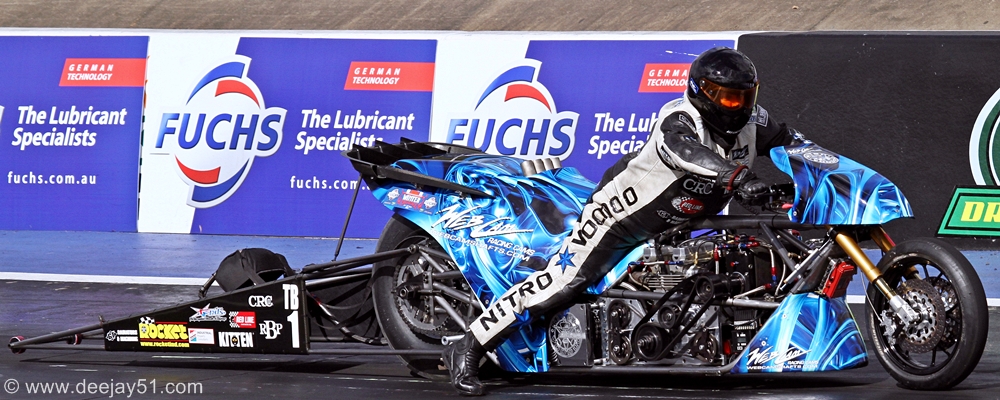 #TB/1: CHRIS MATHESON - STAGING AREA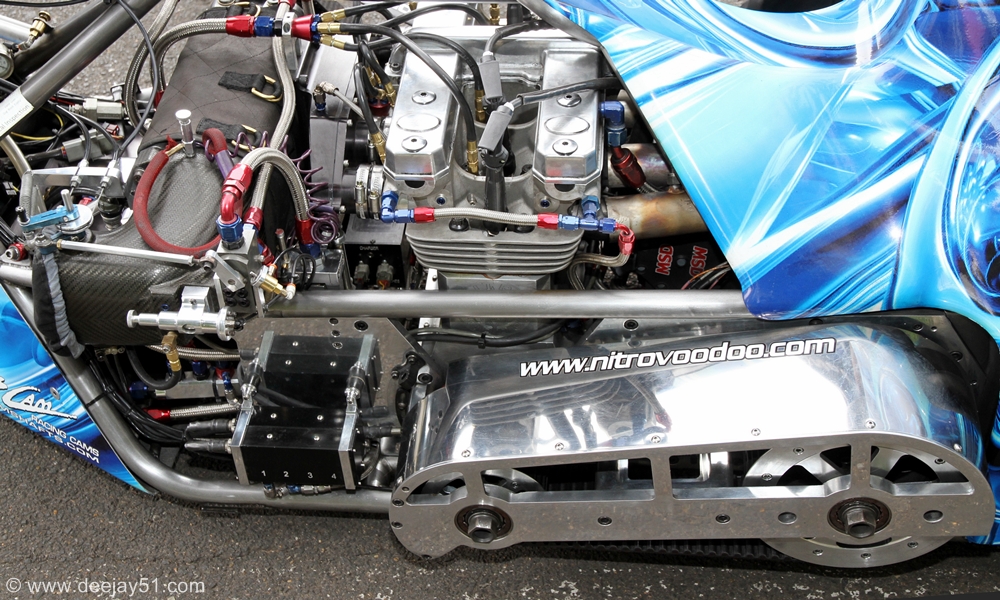 EXCELLENT WORKMANSHIP
#TB/1: CHRIS MATHESON RECEIVING HIS AWARD AND SOME FUN DURING THE AWARDS CEREMONY

#TB/182: FRASER MOTORCYCLES RACING: The Fraser's Motorcycles finals competitor for #TB/1.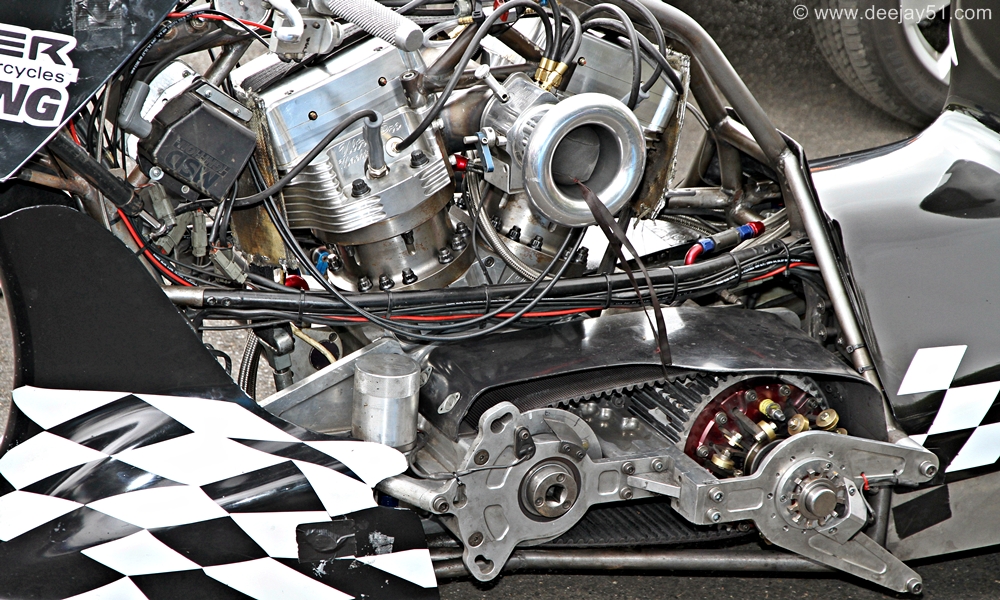 FUEL INJECTED V-TWIN WITH DOUBLE SPARK PLUGS

#TB/4204:

MORE WINTERNATIONALS, WILLOWBANK, 2012, COVERAGE: Please continue viewing my records of the Winternationals, Willowbank, 2012, by selecting from the following...