Probably my favourite race category at classic car racing events, a wide variety of machinery 'contest' the event with famous marques including Porsche, Talbot Lago, Bugatti, Jaguar, Lancia and Maserati carefully negotiating the circuit. Regularity events offer the driver the opportunity to experience circuit racing, competing against the clock in an 'average speed competition, however the 'red mist' can take over at times ensuring some spirited racing.
I visited many of the Regularity pit garages and recorded circuit 'racing' activities.

REGULARITY:
1906: #44: DARRACQ An incredible vehicle and even more incredibly it was driven very quickly by New Zealand's Anne Thomson, the Darracq is a totally functional, competitive insight into racing machinery at the turn of the twentieth century.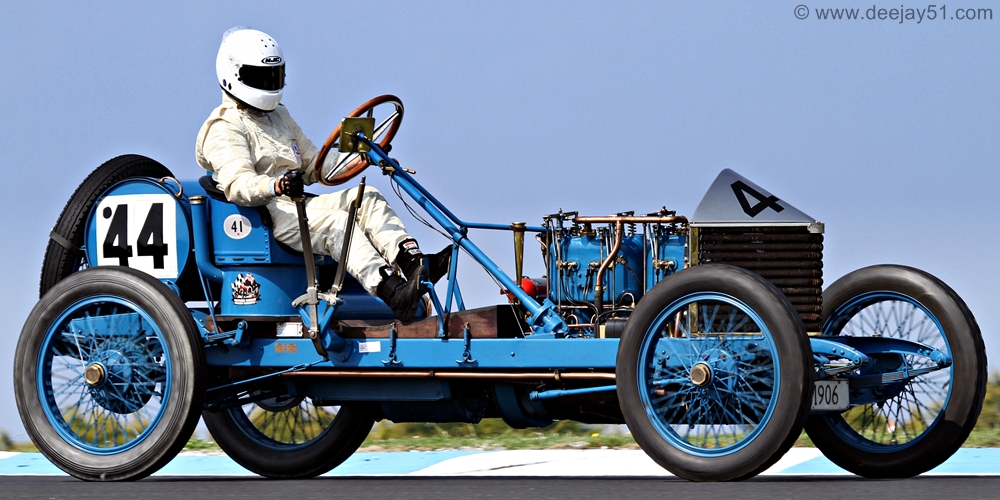 #44: THE MOST INTRIGUING VEHICLE AT THE PHILLIP ISLAND CLASSIC
ANNE DID NOT DRIVE THIS CAR, SHE RACED IT!
EXPOSED VALVE GEAR AND TWIN SPARK IGNITION

1948: #31: TALBOT LAGO - FORMULA 1 GRAND PRIX An absolutely original factory race car, (Chassis No. 110002 Type T2C, Engine No. Type L45106), this vehicle was the second car built by Talbot Lago in 1948 for the then new Formula 1 (4,500cc unsupercharged or 1,500cc supercharged race class). After five years of competition the car was rebuilt by the factory and upgraded to the then latest specifications including a twin magneto, twin plug cylinder head arrangement, ZF limited slip differential, wider windscreen and a repositioned oil tank. The car was purchased from Tony Lago in 1954 by Doug Whiteford, and onsold to Ralph Snodgrass in 1957. The car was disassembled for over twenty years, purchased by Reg Hunt in 1980 and was rebuilt by Ermano Lotti (Maserati, Italy) and Otto Stone.
The engine produces a maximum of 270bhp and has a maximum speed of 280kmh (175mph).
| | |
| --- | --- |
| | |
| BEAUTIFUL WORKMANSHIP | 'FLOW THRU' AIR INTAKE |

1953: #34: MASERATI 250F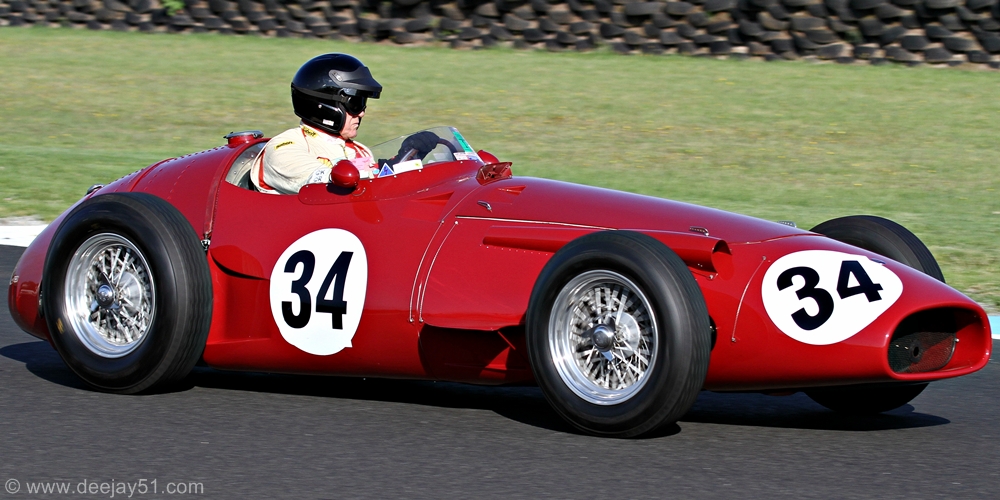 CLASSIC LINES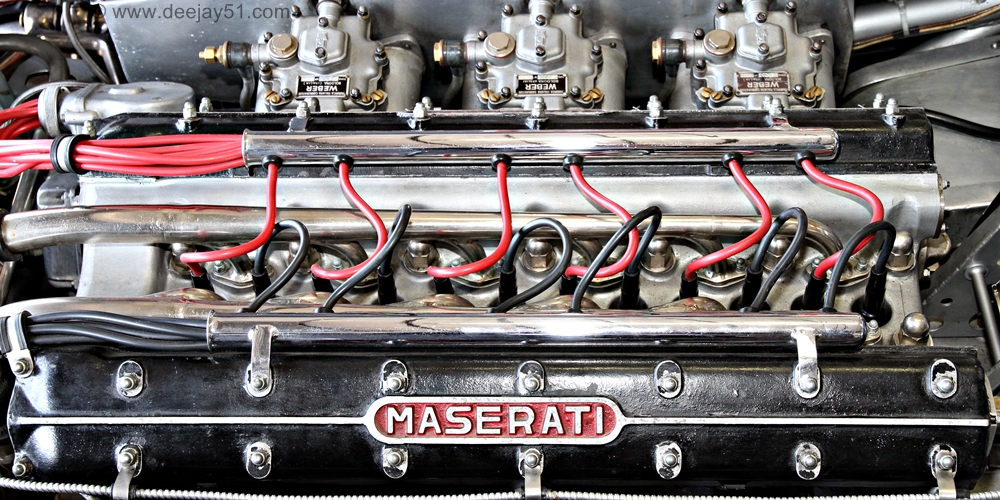 VERY NEAT ENGINE BAY
EXTERNAL STARTER AND THE ENTIRE ENGINE AND TRANSMISSION IS WARMED UP PRIOR TO A RACE

| | |
| --- | --- |
| | |
| #19: 1951 JAGUAR XK-120 3,400cc | #26: 1948 PATTERSON-BRYDON TC Spl 1,366cc |
| | |
| --- | --- |
| | |
| #30: 1929 ALVIS SILVER EAGLE 2,148cc | #47: 1926 BUGATTI 37/35B 2,300cc |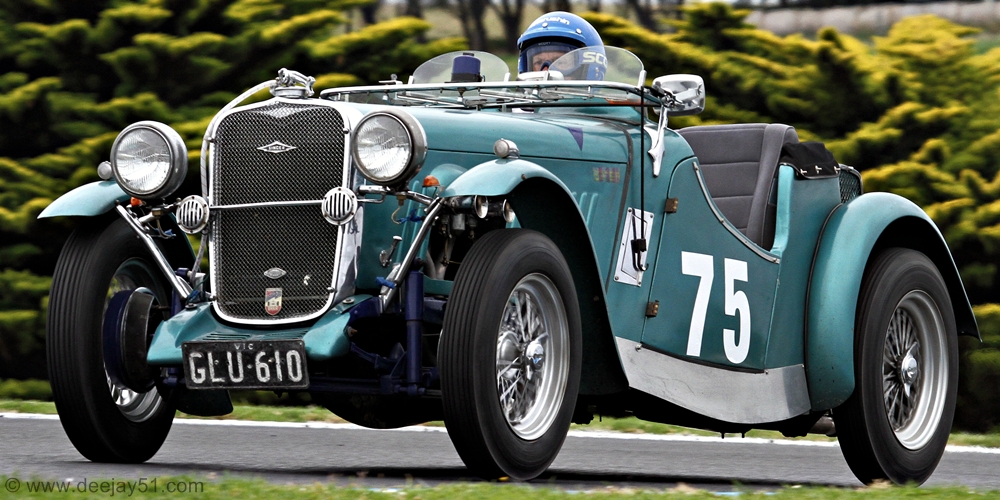 #75: 1934 SINGER LE MANS Spl 1,656cc

THE REGULARITY CLASS GUARANTEES A WIDE VARIETY OF MAGNIFICENT MACHINERY!
LANCIA STRATOS vs BUGATTI

THE REGULARITY CLASS: SELECTED IMAGES - 'DIGITALLY AGED'

MORE PHILLIP ISLAND CLASSIC 2011: Please continue my 'Phillip Island Classic' coverage by selecting from the following pages...