THE GARTERBELTS & GASOLINE SOAP BOX DERBY, THE TROPHIES: Once again the local Mount Tamborine Brewery provided facilities for the Trophy Celebrations.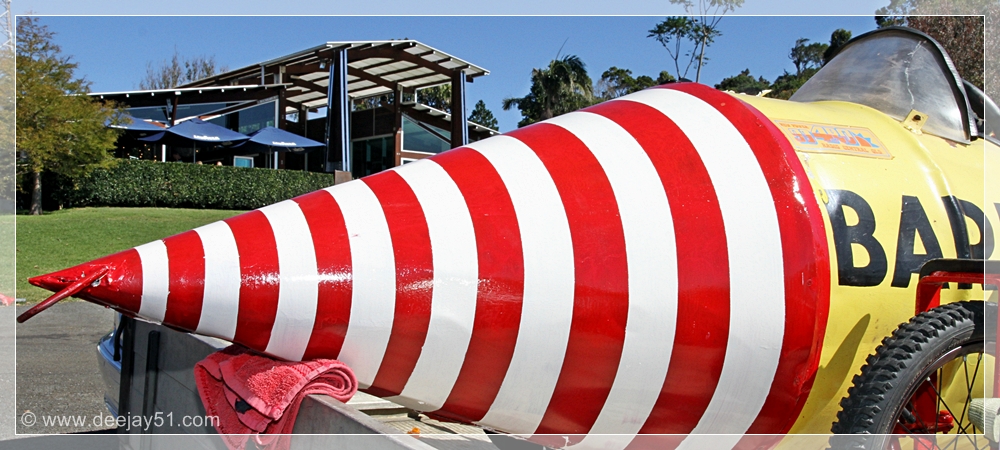 #69: 'BARNES BROS', BATTERED AND BRUISED WITH THE BREWERY IN THE BACKGROUND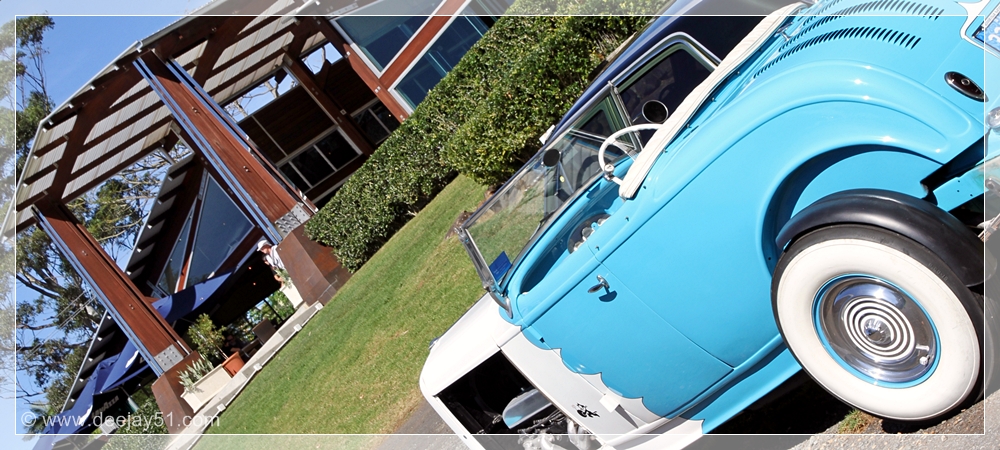 THE MAIN ENTRY TO THE BREWERY AND A FORD HIGH BOY CONVERTIBLE

THE TROPHIES: The 'Rocket' influenced the original builder of #69: 'Barnes Bros' above and the Trophies maintained the concept in 2013!

THE BAND: Once again the Band played at the Brewery.

MISCELLANEOUS: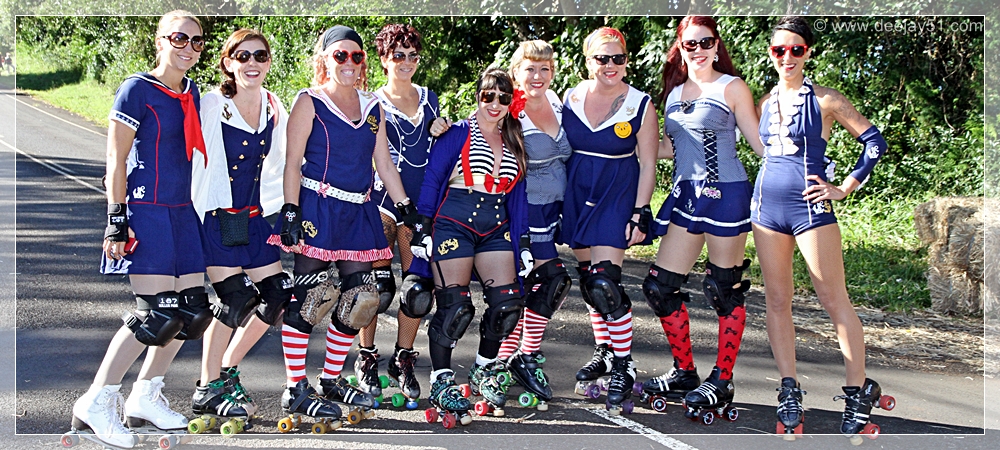 ROLLER DERBY GIRLS ON THE HILL
COOL LOOKING 'PUSHIES'

MORE GARTERBELTS & GASOLINE - SOAP BOX DERBY, 2013, COVERAGE: Please continue viewing my records of the Garterbelts and Gasoline Soap Box Derby, 2013, by selecting from the following...